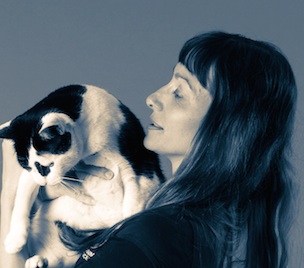 サラ・ルス
Sarah Luce
taught English in Japan
tutored Japanese
Volunteer Coordinator for Austin Animal Center
私は2002年にテキサス大学を卒業しました。日本語の学位を取りましたが、翻訳者などになりたいと思っていたわけではありません。日本の文学や文化が大好きで、日本に住んでみたいと思っていたんです。2003年から2005年まで、奈良県でNOVAという英会話学校で働きました。毎日の仕事はあまりおもしろくありませんでしたが、日本人の生徒たちといい友達になれたし、子供たちに教えることはとても楽しかったです。私はよく友人に会って、日本語と英語で会話をしたり、一緒にお祭に行ったり、色々な神社やお寺にお参りしたりしました。関西に住んでいたので、友人に関西弁も少し教えてもらいました。東大寺大仏などの素晴らしい歴史的な所にも行くことができました。いい思い出がいっぱいあります。

帰国してから、家庭教師として日本語を教えました。でも3年前に、Austin Animal Centerのボランティア∙コーディネーターになりました。今の仕事は日本語には関係がありません。でも、オースティンにいる日本人の友達に会って日本語をしゃべったり、本やドラマで日本語の練習をまだ続けています。動物保護に関わる仕事は自分に一番向いてると思います。ところで、動物の好きな人、Austin Animal Centerのボランティアになりませんか。楽しいですよ。

* * * * * * * * * * * * *

I graduated from UT in 2002 with a degree in Japanese, but I didn't have interest in becoming a translator or anything like that. I simply loved the culture and literature of Japan and thought of trying to live there. From 2003 to 2005 I worked for an English conversation school in Nara called "Nova". While the everyday life at work was tedious, I made friends with the Japanese students and had fun teaching the children. I often met my Japanese friends for conversation practice; we went to festivals together and visited temples and shrines. Because I was living in Kansai, my friends even taught me some Kansaiben. I also got to see historical places like Todaiji's Daibutsu, or Giant Buddha. I have lots of fond memories of my time there.

Since returning to the states, I've worked as a Japanese tutor on the side, and three years ago I became the Volunteer Coordinator for Austin Animal Center. Though my current job is not related to Japanese I still continue to practice through reading and watching Japanese dramas as well as meeting Japanese friends. I feel like Animal Welfare is where I belong as far as a job is concerned. By the way, for those animal lovers out there - how about volunteering at Austin Animal Center?? It's a lot of fun!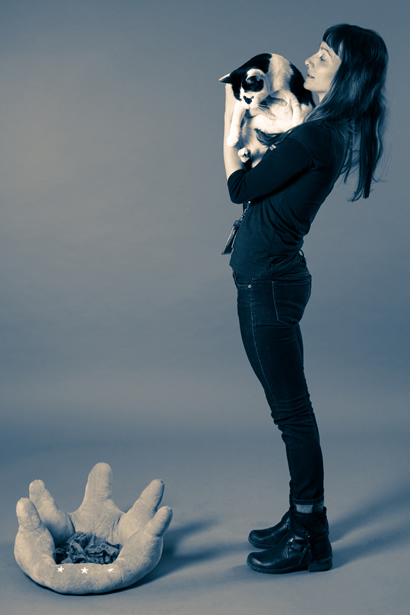 last modified 3/8/15