ドイル・シェーファー
Doyle Shafer
Teaching English (Berlitz)
Tokyo
Foreigner Speech Conest / 外国人スピーチコンテスト
(2002)
Looking back I would tell my post-graduate self to actively try new things (similar to Mr. Jobs' infamous words "stay hungry, stay foolish"), and based on those experiences, do what you love.

After graduating from UT in December of 2004, I spent 3 months looking for a prestigious job. I failed repeatedly. The CIA told me, very politely, that they usually hire native speakers as translators. I finally received interest from Toyota, but they wanted me to work in Kentucky; I wanted to live the highlife in Tokyo.

So on Thursday, March 17th 2005, I arrived as a liaison for a small cram school in Tokyo. The position quickly turned in a teaching job, which was far below my haughty standards, so I took a sales job 6 months later. As a sales person I made cold calls all day. That really put the previous cram school job into perspective.

So, 5 days later I was unemployed. That continued for 3 months, and I still think it was the most fun I've ever had. I met my future wife, who found the fact that I was completely broke and didn't have a job amusing but not a deal-breaker. I also paid rent by hustling eikaiwa "lessons" in cafes (basically people paid me to talk to them in English).

I finally landed a position teaching English at Berlitz. I enjoyed it, but after 2 years I still had the itch to be a translator. So I joined a traditional Japanese translation company. Loved the people, hated the work. I now have great respect for sales people and translators.

After sticking it out for 2 and a half years I was fortunate to get an offer through a friend at Berlitz during a hiring freeze. I jumped at the offer (I believe I yelled "HELL YES!" into the phone) and have happily been working there since. At one point my wife and I translated a novel, but I'm pretty sure my translation days are over. I now have a family and am indeed living that "highlife" in Tokyo. Let's just hope that that "big Tokyo quake" doesn't happen anytime soon!

In conclusion, the important thing to remember from my long-winded abbreviated life story is to a), try different jobs and b), do what you love.
シェーファーさんの家族(かぞく)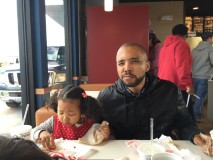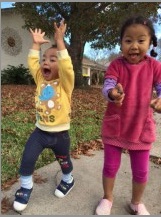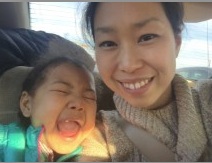 last modified 2/1/15